All Purpose Carrying Case
Availability:

In stock

(1)
Twig & Horn's All Purpose Carrying Case is an essential utility for crafters and knitters, providing a convenient and compact place to hold our most indispensable tools. Made from hearty 12 oz canvas, these cases are easy keepers and incredibly durable.
Designed with a back row of eight divided spaces—tall enough to accommodate writing utensils, crochet hooks, or DPN sets. Need a spot for your uniquely-shaped tools? Its two large pockets are perfect for storing fixed circular needles or maker must-haves like the Wraps Per Inch Tool or Small Gauge Ruler. Petite notions like cable or tapestry needles easily fit into its smaller pockets in the front row, while its slanted pockets are ideal for scissors and snips. And with two larger pockets for other miscellanea, our cases can fit almost all of our favorite knitting tools in one handy case.
The case has a back pocket height of 6", with a maximum carrying height of 8", which fits most writing utensils and DPN sets. The lower needle pockets are 4" tall and 5.5" wide, roomy enough to stuff multiple sets of needles without the risk of them falling out. The scissor pocket will fit most brands of spring-loaded or small yarn scissors with ease, in an angled pocket perfect for keeping them snug. 
Specifications:
16.5"x 10.75" flat
5.5" x 8" folded
100% 12 oz cotton canvas finished in the USA
100% 10 oz cotton canvas finished in the USA
American leather cord
Cut and sewn in Maine
*all tools, Needle Size Labels and accessories sold separately.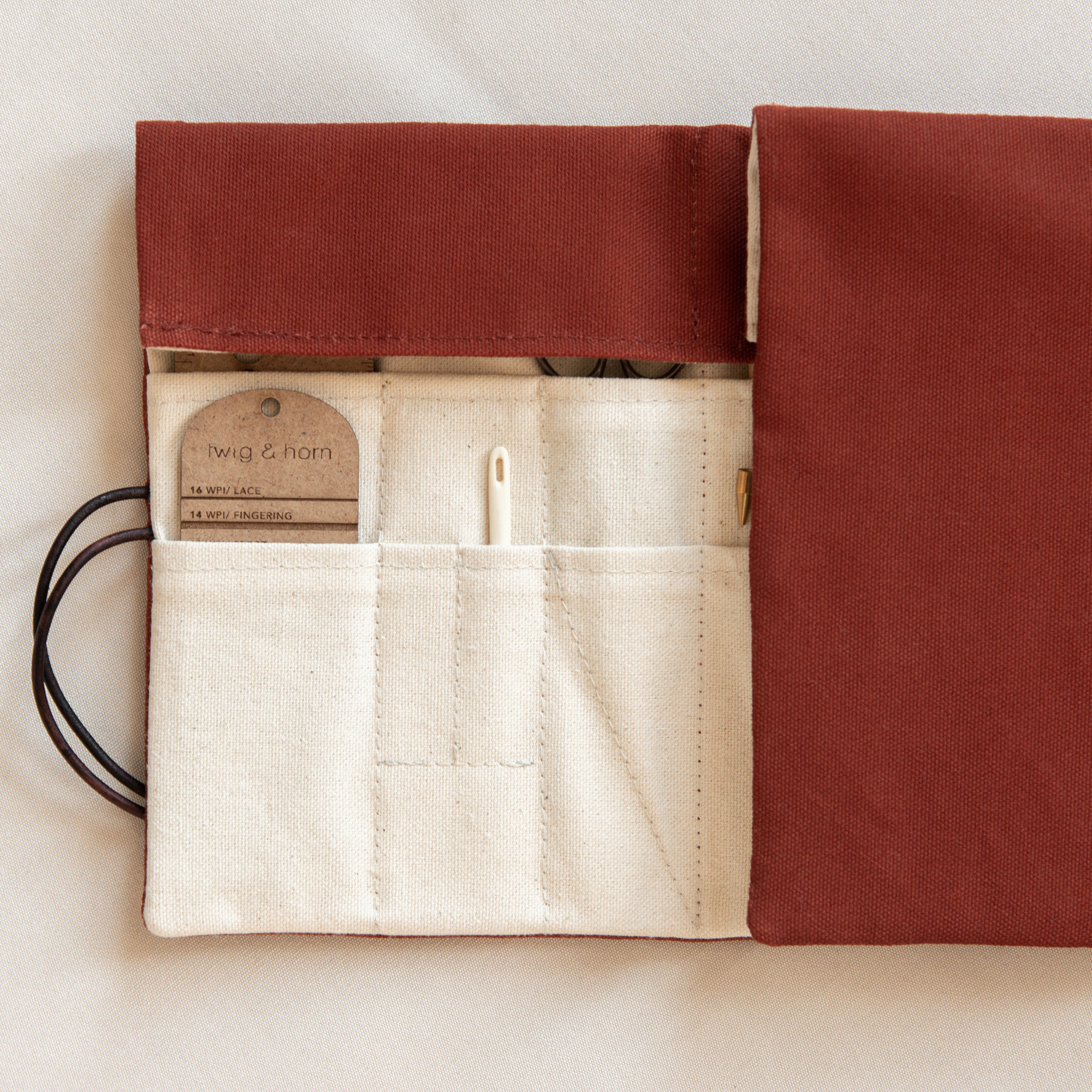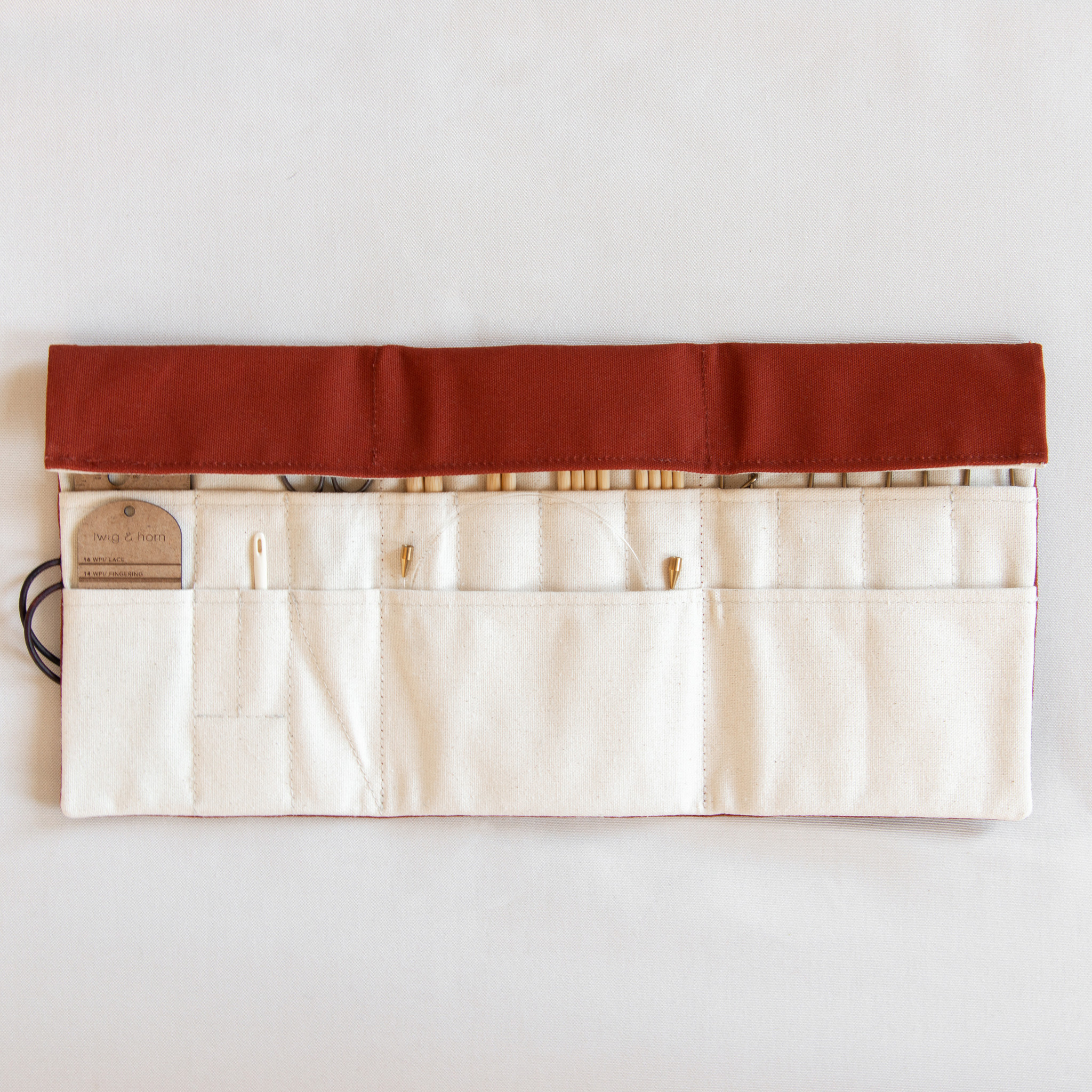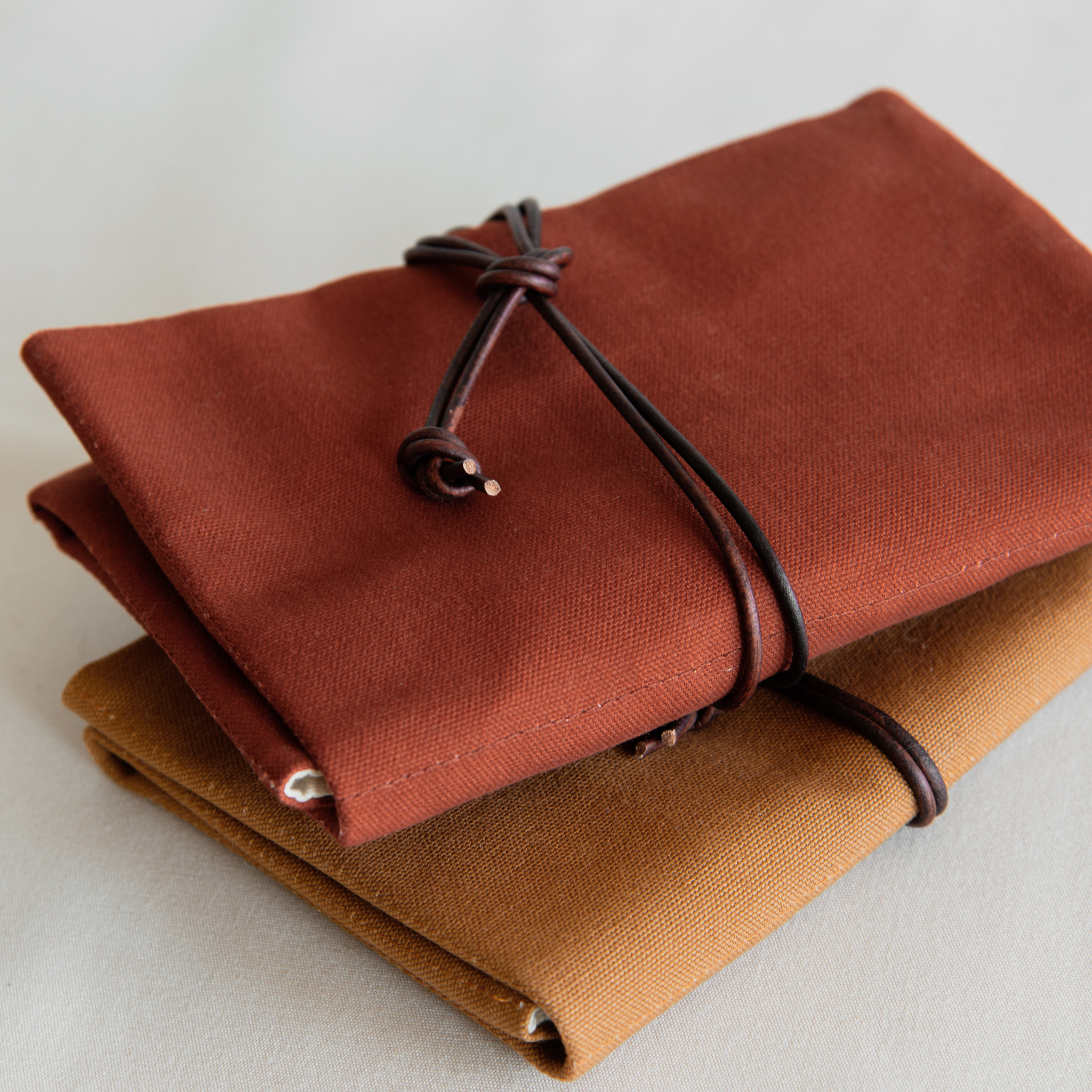 0
stars based on
0
reviews