Old Town Stitch in Public Day 2023
Availability:

In stock

(41)
*RSVP only required if you want to reserve our commemorative pouch!
June 10th 11:00 am - 3:00 pm
Bring your current work in progress (knit, crochet, needlepoint – doesn't matter!) and meet up with other stitchers in our outdoor park space for Alexandria's version of World Wide Knit in Public Day! We are partnering with Stitch Sew Shop  and some of our favorite vendors for a fun filled afternoon of noshing, drinks, prizes and more. We will be joined by Shelli.Can for a pop up shop, Port City for locally made beer, Scuttlebutt Bakeshop for cookies and Juicebox for cold press juice.
Pre-register for the event if you want to reserve your very own commemorative pouch, designed by Shelli.Can. Pouches can be picked up the day of the event or afterwards!
Pouch is 6" by 9" canvas with custom artwork by Shelli Martinez.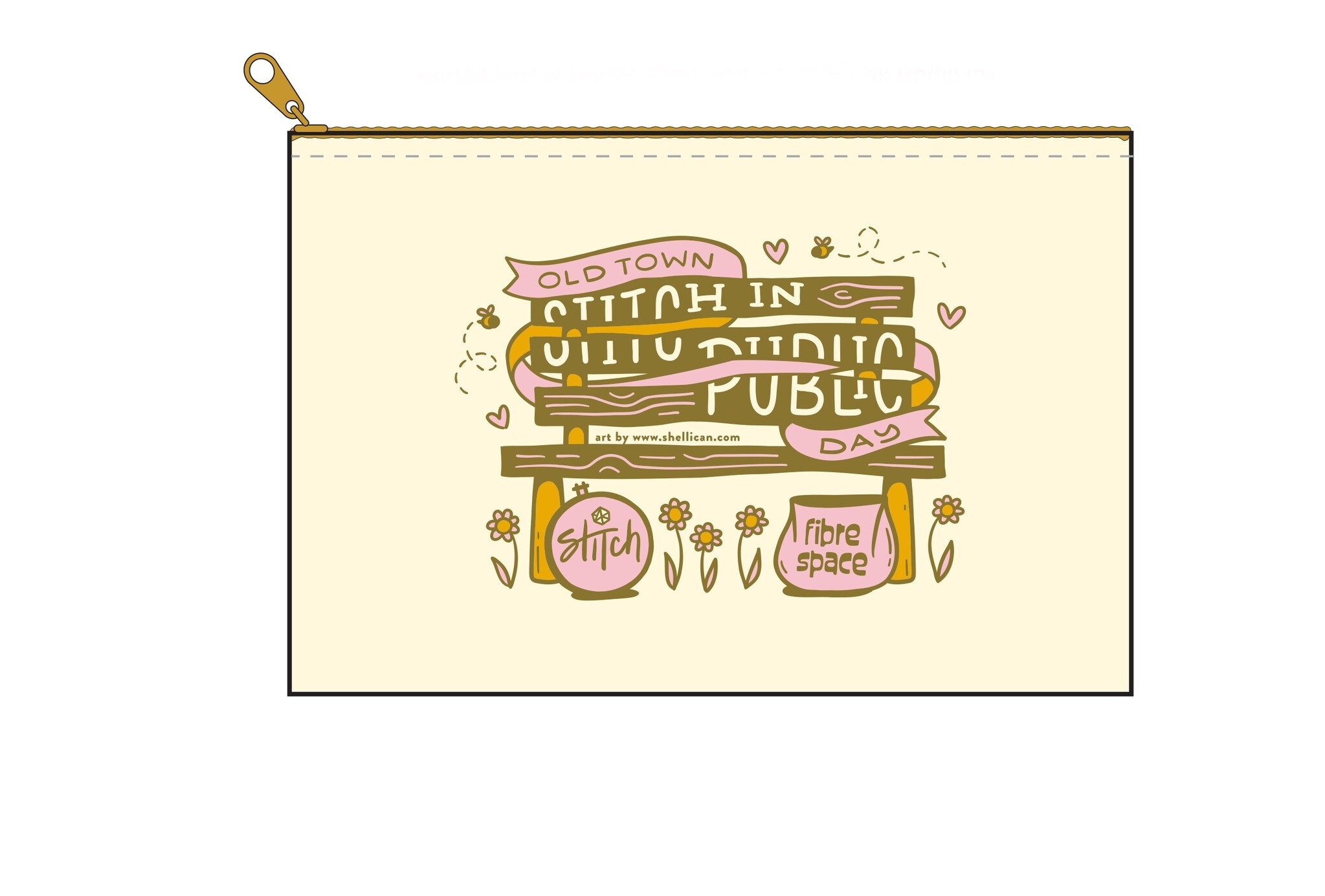 What is World Wide Knit in Public Day?
World Wide Knit in Public Day was started in 2005 by Danielle Landes and is now the largest knitter run event in the world. It began as a way for knitters to come together and enjoy each other's company. Knitting is such a solitary act that it's easy to knit alone somewhere and sink into your work without thinking about all the other knitters out there. Neighbors could spend all their lives never knowing that the other knits.  This a specific day to get out of your house and go to a local event (with your knitting in tow) just for you and people like you.  Who knows you might even bump into your neighbor! Consider this a spark, to ignite a fire; getting all of the closeted knitters out into fresh air.
History of World Wide Knit in Public Day
In 2005, there were about 25 local events around the world. In 2006, there were about 70 local events, and in 2007, almost 200. In 2008, there were 800 events, and in 2009, 751 events.
Over the years there have been local events in Australia, China, England, Finland, France, Ireland, Norway, South Africa, Sweden, United States and so many more countries.
Until 2014 WWKIPDAY took place from the second Saturday to the third Sunday of June each year; making it a week long celebration of knitting and other fiber arts. Since 2015 we have celebrated it on ONE DAY.
0
stars based on
0
reviews